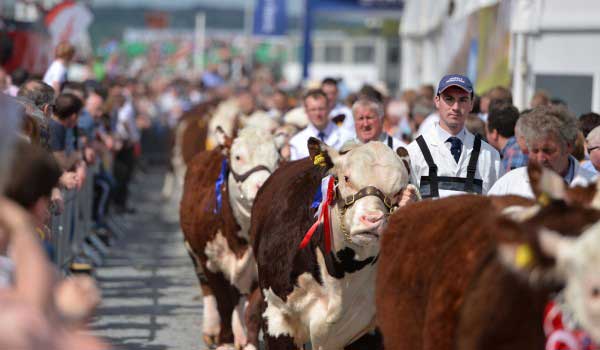 Riddell ATVS are getting ready to attend the 148th annual Balmoral Show and will be welcoming visitors old and new to the venue from the 11 - 13 May 2016 for food, farming, family and fun.
Over 90,000 attendees visited in 2015 making the event Northern Ireland's largest festival and this year, there are lots of attractions to keep the family entertained including:
Main Arena Attraction
Bolddog Lings!
Sheep shearing competitions
Balmoral food village
Tesco Children's farm
Funfair
Downtown Show stage
Craft VillageGarden village
Parades of prize winning animals
Vintage machinery
Food and Drink
There are over thirty mobile catering facilities at the show catering to a wide variety of tastes.
Public Transport
A complimentary shuttle service to Balmoral Park will operate from Lisburn Train station.
Times
Wednesday 11 May: 9.30am - 8.30pm
Thursday 12 May: 9.30am - 8.30pm
Friday 13 May: 9.30am - 8pm
To purchase tickets or for more information visit the Balmoral Show website: